Cloud Solutions
So what is a cloud service? A cloud service is any resource that is provided over the Internet. The most common cloud service resources are Software as a Service (SaaS), Platform as a Service (PaaS) and Infrastructure as a Service (IaaS). Many businesses needs are different as to what level of control they require from their cloud service and how dependent their core operations are on the cloud.
The future of IT is the cloud! And Aleph IT can help your business migrate to the cloud with a custom developed plan and strategy to suit your business budget and needs. Our team are cloud experts and we can translate all the technical jargon into plain English for you.
We can tailor and customise a huge range of different services to suit your individual business needs. From VoIP, DATA, Email, Off Site Backup solutions for both Public, Private and Hybrid Cloud infrastructures.
We ensure each solution is a perfect fit to your business. We take the time and effort to plan and ensure the migration is seamless and at no disruptions to your business operations.
Not only do we find the best solution to fit your needs, we will also be sure to deliver the most affordable and viable solution for your business. We have plans and products to match all size businesses and budgets. From guaranteed corporate SLA backed products and services to the basic affordable ranges designed for SMB.
Our technicians are experienced in a variety of cloud services including MS Office 365, Azure, AWS and many more.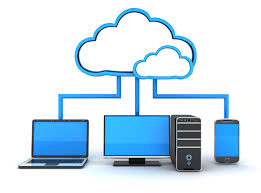 We provide Cloud Solutions for :
Microsoft Office 365
Microsoft Azure
Amazon Web Services Cloud
Domain Registrar
Email Cloud Solutions
Websites And Applications
Web Hosting
Cloud DATA Solutions
VoIP And Cloud based PABX
Offsite Backups
Mobile Applications