Professional Mobile Website Designer Perth – For a Responsive and a High Quality Mobile Website
Today, it is common for customers to use their mobile device to browse websites for reasons that it has a touch screen feature and it is convenient to use anytime and anywhere. With the help of our Mobile Website Designer Perth, creating a standard design for your mobile website is possible and easy. We make sure that it is optimised and touch screen friendly. Having a responsive web design is key for a website to effectively work on desktop browsers and the different mobile devices that consumers use. It is a way to give an excellent browsing experience to your customers– whether on a smartphone, netbook, tablet, or e- reader, regardless of the OS used.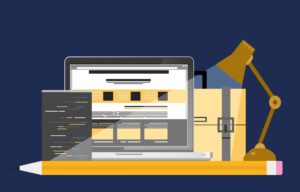 Our mobile website designer can create this for you with a fair pricing cost and it is a guarantee that your specifications are met. Also, we spend a considerable length of time working to meet all your demands. To bring out the best possible user experience. Every nook is made to complement your business plan or project. Precise attention is given to logo and page colour themes, iconography, imagery, font styles, etc. We understand our client's complex ideas and simplify them to a mobile website that is easy to navigate, engaging and captivating.
People who visit the web while on-the- go have different demands than those who are simply sitting in a desk. Our mobile website designer Perth can create a responsive web design. That automatically organises itself in accordance to the devices used by your customers. We understand that when using a mobile device, it needs simpler browsing, fast page loads, and focused content. No need to pinch and zoom the website and the content will flow the same even in a smaller screen.
Our mobile web designer Perth can create a design that is applicable to all smartphones.
We ensure that it is flexible and can adjust automatically to different mobile screen sizes and orientation. Give custom solutions for all mobile platforms to ensure a smooth user experience on a wide range of devices. We also ensure that the structure of the site is optimised and readable by search engines. We want to avoid content duplication in mobile and non- mobile websites which can improve your search engine content ranking.
Call us now and experience for yourself how our mobile website designer Perth create a better mobile website quickly!
Read Functional, Responsive, and Affordable Mobile Web Designs in Perth.