IT Support for SMEs and Large Enterprises
Having a great IT support will decrease your running expenses and effectively handle your business 24/7. Aleph IT offers unlimited IT support Perth for SME or large enterprises. Our dedicated IT team can be reached by email, phone, and instant messaging.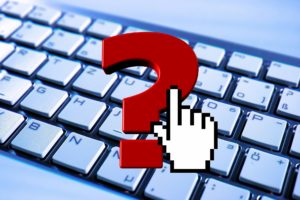 If you need an on- site or remote support, there are no extra charges. When complications arise, we are always ready to help you get back up and running as fast as possible. Our IT support can ensure to give a secured and safe service that will not compromise your system data.
Aleph IT prioritises client satisfaction above all else. We guarantee to give the best services because each client's information is confidential and at stake. Our company reinforces trust and respect in order to have a good relationship with our clients.
If you don't have an onsite IT support team, we will provide it for you! We make sure to respond to issues fast even if you didn't know about them. We provide long-term solution for all of your technology needs.
Around- the Clock monitoring of your IT
We know you want your IT system to be problem-free. Aleph IT technician are here to do the job for you! We will continuously monitor your system for any problems and give you peace of mind.
Business IT plus Cloud solution
Integration of a cloud solution software can be very beneficial for your business. Your employees will be able to access their important files, emails, appointments anywhere and anytime.
Google's Cloud is the backbone of your business technology which lets you situate new services rapidly.
Pricing
We believe in fair pricing. Here in Aleph IT, the services we offer have fixed prices that will justify your expenses.
Get in touch for a free quote or call us so that you can avail of our IT support services!