IT Support Business Perth – Helps You to Work Efficiently and Maximize Productivity
Business owners in Perth have searched for ways to do more work in a shorter amount of time. That is why we are introducing our IT support business Perth. Our service offers important benefits that transform your business into a very competent entity in the online world. We do this without you breaking a sweat!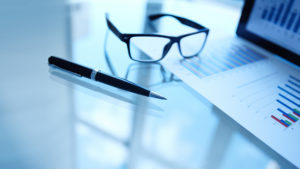 Since business is at stake, it is important to choose a company that has best IT support for Business Perth. You need a company where you can put your trust and provide the service you need with your utmost satisfaction. No need to worry about the inevitable complacency of your team because you can finally enjoy a stress-free system!
Our IT engineers create electronic storage systems for your company's important record protection. We fully understand that important files play a crucial part for business integrity. This is exactly the reason why we made a storage system like virtual vaults to ensure security of information. With our IT remote support, we will also be able to provide services wherever you are. This service is an absolute must-have for those businesses that are venturing in the online world.
Aleph IT support business Perth:
daily monitoring (24/7 whole year- round)
commendable network support
reliable security management
comprehensive system administration
user – friendly end – user support
proactive maintenance
24/7 telephone assistance and remote access support
Result- driven on- site and remote support
professional and licensed IT manager
flexible non- tie in contracts
award winning economical solutions
high quality service
Even if you need onsite computer repair at your offices, Aleph IT is available to fix your problems at all times. No matter what computer technology issue your business encounters, our IT technicians will figure it out for you!
Establish your brand through our IT support Business Perth. Call us now and take the first step to success!